PPP Loan Forgiveness Coach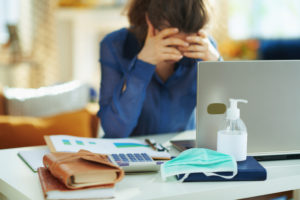 If your company applied for and received the PPP loan in 2020, getting that loan forgiven is undoubtedly a high priority. However, many employers now find themselves confused and overwhelmed by the application. In fact, approximately half of the businesses we are talking to are in need of specific and individualized guidance when it comes to interpreting and completing the loan application.
In response, Commonwealth is pleased to offer a PPP Loan Forgiveness Coach program, available to both clients and non-clients.
Commonwealth's PPP Forgiveness Coach will:
Help you extract and assemble the payroll and non-payroll data to complete the application.
Run your earning and employee count comparisons to give you guidance on maximinzing loan forgiveness.
Provide you with a signature ready PPP Loan Forgiveness Calculation Form and PPP Schedule A for submission to your lender.
After signing the PPP Forgiveness Coach Agreement, PPP Forgiveness Coaches are available immediately to help.
For more information on how your business can benefit from being 'Coached' through the PPP Loan Forgiveness Program, contact us today!