The following is a recording of a webinar presented on April 6, 2021.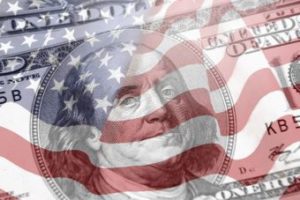 Join us for a look inside the latest CARES Act legislation extension that includes a refundable tax credit up to $33,000 per employee! Since our last webinar, the signing of the American Rescue Plan Act (ARP) has significantly enhanced the potential benefits of the Employee Retention Credit (ERC) and created a greater opportunity for businesses to recover revenue losses suffered because of the pandemic.
Join Larry Feinstein and Tom Lutz of Synergi Partners, a leading tax credit industry expert, along with Jeff Plakans of Commonwealth Payroll & HR for an in-depth look at the most recent legislative changes affecting the ERC and how the Employee Retention Credit Seeker program will help you take advantage of this refundable payroll tax credit.
During this hour, the presenters will:
Explain the ERC and what it could mean for your business.
Provide an overview of the CARES Act including the PPP, highlighting changes and enhancements released in the new stimulus package.
Clarify the differences in qualifications between 2020 and 2021.
Review common misconceptions about eligibility.
Explain how Commonwealth's Employee Retention Credit Seeker Program works.
Q&A

Presenters:
Larry Feinstein, President – CARES Act, Synergi Partners
Tom Lutz, SVP Partnerships, Synergi Partners
Jeff Plakans, Founder & President, Commonwealth Payroll & HR
Webinar Transcript:
Jeff Plakans: Good afternoon everybody. I'm Jeff Plakans, I'm the founder and president of Commonwealth Payroll and HR. Thank you for joining us this afternoon. Of course, we're going to learn today or continue to learn about the Updated Retention Credit and the new American Rescue Plan, of course most of you have heard of it. A few things that we're going to talk about as we get into all the detail, [00:00:30] a couple of things I want to make sure we've covered with housekeeping and that is that yes we are recording this session. So, in the event you get sidetracked, haven't been able to make it at the end of the day today, we'll be sending out an email letting you guys know a good link to the recording from today, a link through our slides from today, and also some more information that's going to be included within today's presentation.
So as I said, thank you for joining [00:01:00] us. I wanted to talk a little bit about the partnership that we have and what we're going to cover today on our agenda. For this program, the Commonwealth credit secret program and the employee retention credit. We partnered with Synergi Partners, and we partnered with Synergi because they're going to bring our clients the utmost in tax credit expertise. And this opportunity, as [00:01:30] you're going to hear in a moment, truly demands that level of expertise, not just a cursory knowledge of what to do.
And so, further we're going to learn about that. We're going to hear a little bit about that and hopefully you'll agree why Synergi has been a great choice of partners for Commonwealth. So far, that's been the case for us. Some other things we're going to do is besides talking about Synergi, we're going to cover some of the recent changes to the legislation for the ERC, so that of course is the [00:02:00] American rescue plan.
We're going to want to review some common misconceptions and some common objections that we hear when we're talking to folks about the ERC. And as I said, we're going to want to talk about the enormity of this opportunity, because it started big and it's only gotten bigger in the last few weeks. So, we definitely are going to want to cover all of that. Joining us today and covering most of the information that we're going to talk about [00:02:30] are both Larry Feinstein and Tom Lutz, both from Synergi Partners. And I'll be having them introduce themselves here in just a moment, gentlemen.
Larry Feinstein:  Thanks Jeff. You all made a great decision to partner with Commonwealth. They really had their finger on the pulse of navigating these legislative changes, and Jeff and his team really look out for their clients. I'm really familiar with payroll and tax credits as I help ADP enter the tax credit business. And at Synergi, we [00:03:00] saw a big void in payroll companies and the big four, and these types of credits, they didn't really have expertise to do a thorough job and service clients like Synergi does.
And we've assembled and become the largest private tax credit company, we've the deepest and most experienced team in the industry. We've already delivered over 900 million in credits to all size businesses and we're looking forward to helping many of you. Tom.
Tom Lutz:  [00:03:30] Thanks Larry. Thanks Jeff. Morning everyone, I'm Tom Lutz. Thank you for having me on this call. I appreciate it. I've been in the HCM industry for the last 30 years. Worked through on the bigger payroll companies that are out there. Actually started my own payroll company from the ground up that we did sell, but I understand the partnership you have here with Jeff and his team at Commonwealth, and I congratulate you for that.
I've worked with many partners like this and they [00:04:00] really do, like Larry said, have their finger on the pulse and they really do care about their clients. So, I'm happy to be leading the partnership relationship here at Synergi partners and working with Commonwealth. Thank you for having me.
Jeff Plakans: Thanks guys. Appreciate it. So, let's head on to what we're talking about our program here. And the one thing I want to make sure that we talk about here at Commonwealth is how important it is to us that through [00:04:30] the COVID pandemic, and obviously some of the things that have resulted from that, specifically the economic problems that our country has experienced. It's really, really important to us obviously to do as much as we can at Commonwealth to help our clients out.
Part of that is then looking at, what can we do to help clients get ahead and leverage as much of the new legislation [00:05:00] related to the pandemic as possible. And so, that's why we brought in Synergi, that's why we have the program that we do. And part of the challenge is helping clients set up for understanding eligibility. So Larry, could you talk to us a little bit about where Synergi comes from and your involvement with the legislation?
Larry Feinstein: Yeah, absolutely. And first I'll share that combination of payroll and tax credits is powerful. Our relationship with Commonwealth really [00:05:30] takes the work at it for you, as we get the data, your payroll data, we do all the tax credit work, we'll talk about it later, and then Commonwealth helps on the back end with payrolls and your tax filing. Our history at Synergi, Jim Brown, our founder, sort of the godfather, you might've heard the WOTC hiring tax credits, and then way back when Hurricane Katrina happened, Jim was asked to advise the ways and means committee with a gentleman named Evan [00:06:00] Migdail, who's from DLA Piper.
And they came up with the original employee retention credit which was a disaster credit for Hurricane Katrina, and they've had a lot of disaster credits since then. Jim and Evan continued to advise Congress regularly on these kinds of administrations. One of our secret sources is, we're guided by DLA Piper, and some of the folks who wrote the original legislation. [00:06:30] And what we do, not just to deliver tax credits in a thorough best practice manner, we provide documentation that's audit ready, and we'll go as far as to guarantee our credits and support our credits if you ever get audited.
We're proud to say we've been doing this for 40 years, and we've never been audited. Our team is not just your average team of professionals. We have really deep knowledge, our head of operations, [00:07:00] Christine Nemec ran KPMG's tax practice for 10 years. Chad Witcher ran credits incentives for Walmart, and we have over 200 people and anywhere from CPAs, lawyers, HR professionals, those are the kind of people who work in your account. And we're proud to say we're the largest privately tax credit business in the US with one single focus, and that's our proven and defendable [00:07:30] model in all the work we do and delivering great results for our clients.
Jeff Plakans: Thanks Larry, I appreciate that. So, one of the things I just wanted to follow up with on that is, a lot of folks have been asking us how does this work together. Well, Synergi is going to help define whether your organization is eligible and to what degree you're eligible. Once they've identified credits, then they're going to bring that, and that's going to be based on [00:08:00] the reporting that we provide them, which again, that's just limited to our clients, but obviously limited or that we can bring to non-clients as well.
Once that's been identified and those credits and that credit package is put together, it comes back to us and then we handle all of the processing of the credits, whether that be through a regular 941, or whether that be through amendments. So, just to get all of you a good idea [00:08:30] about how this program works and more importantly, how Synergi and Commonwealth work together, and that's how it breaks down. So, let's now move on, if we can, if you guys could help me out a little bit with some of the detail behind the legislation itself and the history of it, Larry.
Larry Feinstein: Yeah, sure. This is the original legislation. So, I probably should note for those familiar with tax credits, this is a different type of tax credit. [00:09:00] It's actually a top line tax credit that works almost like cash. So a lot of you might be familiar with WOTC or R&D credits that work off your income. These come out of your payroll taxes and how the government decided to structure this to get you money quickly, is you can defer about 23% of your payroll, the payroll tax fees and keep that money, or similar to when you and I file a personal return, we go back to past quarters, [00:09:30] you'll file an overpayment and the IRS will give you a check.
So, it comes into your hands quickly. It's actually open to folks that are non-profits in some government agencies like schools and hospitals, et cetera. But the main thing when this came out, and still one of the misconceptions you'll hear about, I used to call it the B side of the record, most of you probably took the PPP and are familiar with that. And [00:10:00] at the time, you couldn't do the PPP and the employer retention credit. That's now changed. We'll talk about that later, but there's a lot of differences between the retention credit and the PPP.
The employee retention credit is not public information. It's part of your tax return. Even public companies don't have to disclose it. The IRS is urging people to take this. It's an incentive or a reward for keeping [00:10:30] your employees and taking care of them, not having on government programs. There's not, I'm taking this money away from someone, there's not a cap on how much the employee retention money is given out, so really a great program and we'll talk about later. Most people don't think they qualify, but there's a great chance that they do and we'll talk about that and some of the nice new legislation that's coming out since.
Jeff Plakans: [00:11:00] So, speaking of that new legislation, can we dive in a little bit to that because this thing was pretty cool to begin with for employers, but now it's come a long way baby.
Larry Feinstein: Yeah. It's gotten really lucrative, especially with the American recovery plan that just came out. So, originally in January or December, this was passed to go to July, now it's all year long. And the biggest thing that [00:11:30] came out is making PPP recipients eligible for the retention credit. So, how that works, you cannot take the credit on the same wages, so I always like to give an example. Most people applied for their PPP in May or June and maybe got it, let's call it July 15th, and used the money between July 15th and lets say September 15th.
So, how that works is any time between March 12th and [00:12:00] July 15th, you can use all the wages for the retention credit, that period between July 15th and let's call it September 15th when you use PPP, there's a couple wages we can use for the most part. You won't be able to use the retention credit and hence September 15th to the rest of the year, you can start using the retention credit. And how the retention credit worked in 2020 for example, it was on the first $10,000 of wages, so you had people making [00:12:30] really over 30,000, you probably max out to the 5,000 that's available to you, and then it got really lucrative in 2021 in two areas.
The first area, it's now 70% of the $10,000 in wages, and it's each quarter. So, you can get $7,000 a person per quarter in 2021. So, really up to $33,000 per employee, we'll talk about [00:13:00] our [inaudible 00:13:01] more conservative estimates. We don't like to tell anyone you're automatically to get 33,000, because we're hoping just like everyone else that in Q3 and Q4, we'll be back to a more normalized and not as many people will be eligible, but it's incredibly lucrative what's available.
And what they also did is, your employee size matters, whether you're 100 employees or 500 employees, and you can use full wages. If you're over 500 employers, [00:13:30] larger companies still can get very significant credits. We have a proprietary methodology that we developed with DLA Piper and the Harvard business school, where we look at non-service wages, and what were you doing before COVID, and what were you doing after COVID, and what different things qualify for tax credits. So, most of those folks that are larger probably will not max out the credit, but it'll still be an incredibly lucrative [00:14:00] credit for them.
And I talked before about this being really a top-line credit that you get mostly through your payroll tax or a refund which is very lucrative and people really like the way it's worked so far.
Jeff Plakans: So, over the last couple of months, at least since we've been talking with clients about the ERC, obviously we've been faced with a lot of questions about [00:14:30] whether people are eligible and there were some folks that had a lot of assumptions about their companies set up and whether they were going to be something that would be qualifying. Tom, you mind talking to us a little bit about eligibility and what's out there in the marketplace?
Tom Lutz: Sure Jeff. So, I think it's important that everyone on the call understands we hear these common objections or misconceptions literally every [00:15:00] day. From very smart end people, I was sharing with someone yesterday, I've got a close personal friend who is a CPA and a CFO, and we were together and he was sharing, we were talking about the ERCs, and he said, "Tom, I don't qualify because we've been doing very well. Our business is actually growing, it's not shrinking in size, so I don't qualify."
So, I had to sit him down and say, "Listen, that's certainly one of the misconceptions that we see out there all the time. We have to talk through some of the details for you because that's not entirely accurate."
[00:15:30] The other thing that we hear on a regular basis is, "I received my PPP loan last summer and I already got my second loan so yeah, I'm not going to be able to qualify for this." So, Jeff, it's amazing how some people have taken a good look at the legislation and some people have just brushed over the legislation. And when you roll back your sleeves and really look at the letter of the legislation, you can realize that these misconceptions, you [00:16:00] really need to educate people out there and make sure if you did do the right thing, where you retained clients through this COVID-19 epidemic, the government is saying, "Thank you for keeping them out of the government programs. Let us educate you on this and let us help you see if you're eligible or not." And Larry can talk a little bit more about those details next.
Jeff Plakans: So Larry, can you give us an example of some of the companies that [00:16:30] are similar to what Tom was talking about?
Larry Feinstein: Yeah. I like to call some of these stories the Myth buster stories if you will. Most people look at this legislation, and if you look in the box on the right, 50% down in 2020 or 20% down in 21, people who really only looked at IRS FAQ's or different things may have said, that's the law and you're not eligible. [00:17:00] But the key word in here is or, and then on the left, you see some of the wording from the actual law of full or partial suspension, and it talks about governmental orders.
So, this also gets often misunderstood and people think of this as the Trump shutdown for two weeks, and we all had to stay at home. My business is essential, I never closed down. I'm allowed to stay open. And a lot of these things gain incorrect perceptions. And so, [00:17:30] one of governmental order was shut down, I always like to use real life examples, if you think of Commonwealth, they have the Salesforce and probably many of you are professional service companies out there as well, and you can't travel, you can't network, you can't go to trade shows. Those restrictions are impacting your business in some way, and so the government order for not being able to travel, not being able to gather in large groups [00:18:00] has an effect on your business.
And then Tom talked about some examples of, the one on the left, its a public company Best Buy, they wrote… You can look at their 10K and they had their best year ever. And one of the ways that you're impacted is your supply chain. So, it's hard to get computers and printers. There's a lot of industries that are still having supply chain challenges, and then you can't go into a store and have full capacity in a store. [00:18:30] So, those things, even though Best Buy through online is having their best year ever and their revenues up, are still eligible for the credit taking advantage.
Hospital's another great example. Obviously with all the COVID testing and shots and all the things going on, but they couldn't do elective procedures. If I'm in a nursing home, maybe my PT couldn't come in, so any healthcare doctor's office, they're great candidates for this. [00:19:00] And then something would think about, remember I mentioned that non-profits are eligible. So, churches and schools and those types of organizations, they certainly can't have the fundraisers, the events, classroom sizes are limited in nursery schools and preschools and the like. So, they're great candidates, and my favorite, the liquor distributor. I'm helping my local liquor distributor by drinking at home.
They've all had their best [00:19:30] years, but their sales to restaurants and events are severely impacted. So, even though their business up is a whole, a big piece of their business or a small piece in this case has been impacted. And you think of the bank example I gave earlier, I can guarantee you most of the people on the phone are not going to the branch they used to go or they do, the branch is closed and you've got to go through the drive through.
So, if I drift a couple examples and we talk to you, understand [00:20:00] your story and how you've been impacted, most businesses which is what's often we're seeing, what gets me excited every day, have learned to adapt the new business and come up with new ideas and sometimes grow. But an awful lot has changed from a year ago until now. And you just tell us your story, what you've done, how you've innovated, and we see how you're impacted by any of these government orders or supply chains, or different eligibility requirements [00:20:30] help you. And I can tell you only about 10% of our clients qualify by their revenue, 90% it's usually from some kind of government order that's impacted their business in some type of way.
Jeff Plakans: Okay. I know that when we've had conversations with some of our clients on some of these things, the potential for the credits has been eye opening [00:21:00] to those clients. They're like, "No, really, like that can't be right." Tom, can you take us through some examples of some of the companies you guys have worked with already?
Tom Lutz: Yeah. So, thank Jeff. Larry, nice job explaining how you're going to be eligible, and how Synergi helps you make sure you're eligible. We checked that first, so if you dosed off for a minute, this is where you want to pay attention, because this is where the rubber meets the road. Once [00:21:30] we find out whether or not you're eligible, then we're going to work together, Commonwealth and Synergi, we're going to work on that credit for you.
And here it's just five easy examples. The first one you can see is in the education industry with only 146 employees, but on average, we're looking at almost $14,000 per employee. Now, I know we showed you earlier on, Larry showed about the $33,000 per employee now for this whole [00:22:00] program, we wanted to bring it down to realistic expectations on what we've seen with our clients. So, imagine being a small school, you've got a nice sized school with 146 employees, and now you've got a $2 million potential top line credit to you. That is a significant impact for the organization.
Or how about that manufacturing firm that's around the corner. They employ almost 400 people from the area. Now you're going in [00:22:30] on a $5.2 million credit for them, that would actually change lives. That type of credit for an organization then, and it makes this huge impact on the community for sticking to and keeping those employees employed there, that manufacturing firm.
The healthcare industry, this spreads off in many different areas, whether it be doctor's offices, dentists offices, chiropractors, think about the healthcare. So, there's [00:23:00] a widespread industry here, but we grabbed a larger size organizations, so you can see sometimes it's not as much, you look at your per employee average, it's only $6,000 per employee, but still because it's so large, the numbers, it's a volume game here now with over $11 million in potential credit for the organization.
Technology, I'm sure there's plenty of that where you are, and then finance is where you are in the Northeast [00:23:30] quite a bit. And on average, you're looking at $14,000 per employee. Think about the small dice sized finance organization that's up in Boston or Northeast area up there, they might be under a hundred employees, but it could be a $1,000,000 in tax credits to them. That is again, these credits are changing lives, and again, it's something that you're being rewarded for keeping your employees through this pandemic. And so, it's something you've [00:24:00] already earned. And moving on from here, Jeff, you want to share how we go through this process?
Jeff Plakans: Sure, absolutely. And let me just jump in and say one thing and that was, the intention of this legislation again, was to reward companies that are retaining their employees, and in retaining their employees, they're keeping those employees off the government unemployment rolls, and the like. So, the intention [00:24:30] of the legislation was to reward employers. And so, it's out there and to me what we've seen so far is, the only thing standing in the way of the gains that can come from it has been really just not knowing enough about the program or not having the capability to take advantage of it, both of which we're offering here.
So, a little bit about how Synergi and the Commonwealth process works together [00:25:00] on this credit seeker program, so as you can see here from this slide, it starts out obviously with what we're doing and that is with each payroll that you run with us, or each payroll that you run, we're gathering certain data about the compensation of the employees and that's obviously the wage data that we're going to utilize to take credits against, and obviously that's going to be evaluated.
So, once we have that together, we're passing that on to Synergi's [00:25:30] team, and Synergi is first of all evaluating whether or not your company is eligible for the credit based on the criteria that Larry talked about earlier, the shutdowns, or obviously the more common one which is the receipts and the drop in receipts through 20 and 21. Once that's happened, and that eligibility has been effectively certified, and that analysis is done, then they're going to go ahead and utilize [00:26:00] the data that we've provided to go ahead and start calculating the credits which includes not just figuring out what the wages were and how it can be taken in depending on the year, whether or not it can be taken over the course of the year, over the course of the quarter, and whether or not it needs to be taken as an amended return, payroll return, or whether we can take it along the way.
But then obviously the other calculations that are going to put, the credit package that's going to [00:26:30] get put together by Synergi, will get delivered to you and then Commonwealth aren't on our side, we're going to take that tax credit detail, and our team's going to go ahead and either defer the taxes where appropriate or we're going to come do those amendments that I mentioned earlier and then we handle Commonwealth all of the billing around the actual process. It is a success based fee. So, if there are no credits, there is no fee. [00:27:00] The fee itself will be tied to the amount of credits that are found and ability to be utilized.
So, now I want to talk a little bit about some of the common questions that we're seeing, and while we get onto the topic of our common questions, let me remind everybody that through the GoToWebinar feature, if you have other questions that are not amongst those that we're going to cover here on this [00:27:30] slide, go ahead and put those into the questions box, and then we're going to go ahead and address those when we get wrapped up here in the next few minutes.
So, the first question we're going to talk about is, again, just a rehash on how we qualify for the ERC. Larry, Tom, you guys want to cover that one more time?
Larry Feinstein: Sure. Generally, most people qualify for the ERC, your business probably has been affected in some way, but how [00:28:00] I like to tell this, is tell a few story, and we see if we can match orders. We have a database of orders by industry and by literally location, state, city, county, you name it. And so, we'll look at that and what most people don't realize, even if you're in Texas. So, if you're in California, New York, you're not going to have a hard time finding a lot of government orders. If you're in Texas, a state that doesn't have many … CDC and OSHA are certainly [00:28:30] governmental orders as well, so usually we can figure it out how long you're eligible, that's why Tom used those examples.
Certainly, both companies qualified or everyone in Q2 of last year. I mean, Q3, Q4, most companies qualified. Q1 we had the surge and a lot of things went on. Most companies qualify because of what we're going through now, we're not home yet. If you qualify [00:29:00] for any day or time period during the quarter, you qualify for the whole quarter. Most people will qualify for Q2. Again, we're hoping that we don't qualify people for Q3 and Q4 this year, but it's a very lucrative and I think the only way is to tell us what happened to you, and we'll see if it fits the criteria.
Jeff Plakans: So, can we cover how these guys count their employees, and the methodologies that we're going to utilize for [00:29:30] that.
Larry Feinstein: Yeah. For most businesses it's what's your employees look like, how many full-time employees you had in 2019. It's probably the easiest way to describe when you get the details of some other scenarios, but it looks at your head count in 2019, determine whether you were under 100 employees or under 500, or are probably the two biggest numbers that we analyze [00:30:00] and it's what you were doing in 2019.
Jeff Plakans: So, Larry, you guys have talked a bit about 2020, you've referenced 2021. So, from a qualification perspective, what do folks need to be thinking about 2020 versus 2021?
Larry Feinstein: So, qualification perspective. There's probably not much difference between that, but how you calculate the credit, your employee [00:30:30] size, the 100 employee, what was the small employer, 100 and below in 2020, the new legislation 2021 and it was only for 2021, brought that up to 500 employees which has been very lucrative for a lot of those small to mid-size companies. And then obviously the amount of the credit, there's staff differences, it was only 50% of the first 10,000 in 2020. And [00:31:00] now it's 70% of the first 10,000 per quarter. So, if you have an employee making $40,000 and you're under 500 employees, it's $7,000 per quarter, so very lucrative.
Jeff Plakans: Wow. So, I think we've seen anyway, that a lot of folks are confused about the interplay between the employee retention credit and [00:31:30] the PPP loan and the wages. Can you talk a little bit more about that?
Larry Feinstein:  Yeah. So, I gave that example earlier that during the period when you're using your money from the PPP, you can't take the ERC at the same time, but there are a couple areas that we, I call it, look in the nooks and crannies, so if you had someone who made over 8,333, your PPP loan would stop up there. So, anything above that, we'd be able to take those wages.
Another [00:32:00] example that I didn't talk about that has been very lucrative, if you could lay people off or furlough people, employer benefits are eligible for this credit even of people that you furloughed. And so we found a lot of credit for any size employer, for people that were laid off or furloughed and you paid benefits for, that's one of the other things where we can maximize the credit by really being thorough with what you've done.
Jeff Plakans:  [00:32:30] So, we have a lot of folks starting to ask, what information or documentation do they need to calculate the retention credit?
Larry Feinstein:   So, the beauty of our relationship with Commonwealth is that we're going to get most of the information from Commonwealth and give them back to Commonwealth. So, most of the work that's taken out, there is some basic information obviously, details of your PPP loan and forgiveness period, [00:33:00] what employer benefits you do pay or people you furloughed, some information like that, but it really is not much, it probably takes 30 minutes to an hour tops. We'll get into some of those details and the rest Commonwealth and Synergi workout for you.
Jeff Plakans:  Lastly, we've had this, a number of clients that have had a good amount of acquisition [00:33:30] activity, M&A that occurred over the last year or so. How does that impact things on a more macro level?
Larry Feinstein: Sure. For the most part as I mentioned, we talked about the employee count, it goes back to what did your organization look like in 2019. And so, what's unique about this tax credit is, even new employees to your organization you hire or get through acquisition are eligible. [00:34:00] There are some details we'll go through whether you made an asset purchase or a stock purchase and common ownership and questions they will ask, but in general, most of the time it's going to go back to what did your organization look like in 2019 to determine your eligibility and how you calculate credits for the acquisition.
Jeff Plakans: Okay. Well, let's take a quick dive into [00:34:30] all our other questions and see if we've gotten anything here. Hang in tight one second. We've got one there. I think you're pretty thorough Larry, because we don't have as many questions as we normally do here, so give me one second here.
Now, while I'm trying to figure out my GoToMeeting, [00:35:00] I wanted to point out that here on this slide we've got a couple of different ways to get the information on Commonwealth and on our credit secret program with Synergi. Obviously first you can go ahead and utilize the email or the website which are both listed at the bottom of this page. If you've got a phone in your hand, which most of you do, you've got a camera on that phone, just put on your camera and hit that QR code, that'll take you right to the site with all of the information on how to [00:35:30] participate.
Okay, here we go. So, the first one is, what if a non-profit didn't have any employees in 2019, or what if all of the employees are part-time?
Larry Feinstein: Yes. So, number one obviously we'd look at the part-time situation but companies that are new, there are rules that we look at your averages in 2020 or in 2021 [00:36:00] to determine which size of employer you are, but you're certainly eligible for the credits in the program obviously if you qualified, same way anyone else does.
Jeff Plakans: So, Larry, how does a business that had increased revenue can qualify if they weren't necessarily shut down? [00:36:30] Or maybe the clients who were-
Larry Feinstein: Yeah. That's a common, you could be an essential business, I gave a lot of those examples. Like hospitals certainly weren't shut down, grocery stores weren't shut down, but as long as you are impacted in some way and impacted by a government order, and I think financial services is a great example, we've been very successful with staffing companies.
So, a [00:37:00] staffing company wouldn't be able to have a job fair. They wouldn't be able to network and go acquire new clients and things like that or even visit their clients so those types of things, a lot of jobs went from work from home, et cetera.
So, all different reasons that you qualify, but they actually came out, the original IRS FAQ's talked about essential businesses, and the IRS actually came out saying all essential [00:37:30] businesses do qualify and I think I shared with you, they even went specific to healthcare that even public health care companies qualify. They're a great example of someone who'd never shut down.
Jeff Plakans: So, we've got another question here, and I want to be clear about this, about what if you're not yet a Commonwealth client? Certainly we've got some of those. Commonwealth is still going to be very active in this process [00:38:00] even if you're not a direct client or were not a direct client during this time. We're just going to work with you to get the data and the reporting that's necessary, and then we're going to go ahead and share it with Synergi, just like you were a client, just like we pulled the data off our own system.
So, anybody that's a non Commonwealth client, I know we've got a few here on the call today, obviously part of that is, "Hey, look at the value we bring through Synergi [00:38:30] our partners and obviously through ourselves. And remember, if you're with another payroll company right now, are you having this same conversation?" So, let's not forget that.
Now, another question and this is just a clarification, Larry, all essential businesses are eligible. I don't believe that's what you said, correct?
Larry Feinstein:  Correct. So, essential businesses that are eligible, your eligibility [00:39:00] all is going to depend on how was your business affected and is there a specific government order that impacts your business in some way. I just tried to give a example of a couple of businesses.
Jeff Plakans: Excellent. All right. Well, it sounds like that's going to do it. So again, everybody, thank you so much for attending today. Tom, Larry, thank you for joining us and sharing everything with us about Synergi, and about this program that we have. [00:39:30] Again, this is the Commonwealth credit secret program. To get started or to get more information, just hit that QR code there on the screen or utilize the website or the email. You can get all the information you need on the program at www.commpayhr.com C-O-M-M-P-A-Y-H-R. And also remember we have recorded this, and so we are going to be sending out a recording of today's session.
[00:40:00] It'll also be available for folks that didn't participate in today's session on our website as well, on our webinars section, which will be posted either later today or first thing tomorrow. Other than that, thank you for joining again and to giving us your time today. Have a great rest of your day and good luck. Thank you.
Tom Lutz: Thank you.
Larry Feinstein:  Thanks for having us Jeff.