Taking real strides to create an inclusive workplace isn't just about behaving ethically or complying with anti-discrimination laws. No – inclusion is good for the bottom line, too. Raising profits, attracting the best candidates and pushing innovation are just some of the benefits enjoyed by truly inclusive companies. Reaping the business-related rewards requires your company not just to talk the talk of embracing diversity and inclusion, but to walk the walk too. 
Inclusion Boosts Financial Performance
Companies that embrace diversity tend to be more successful than their more exclusionary competitors, according to research released by management consulting firm McKinsey & Company.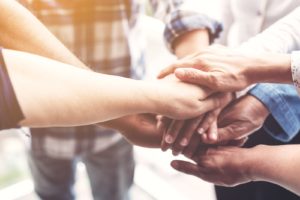 In 2015, McKinsey looked at data from 366 companies around the world and found that the companies in the top 25 percent for racial and ethnic diversity were 35 percent more likely to have above-industry-average returns than their competitors. In 2018, when the company looked at data from 1,000 companies, the companies in the top quarter for diversity were 33 percent more likely to outperform competitors. The same data also showed a strong correlation between having female executives and higher profitability. Meanwhile, companies in the bottom quarter for both gender and ethnic diversity were 29 percent more likely than their peers to underperform financially.
Research also shows a correlation between diversity and innovation. In 2017 Boston Consulting Group surveyed 1,700 companies worldwide. According to their findings, companies with lots of diversity on their management teams reported that 45% of total revenue came from "innovation revenue," or revenue generated by products and services launched in the previous three years. Companies with below-average diversity scores reported just innovation revenue of just 26%. The takeaway: Embracing diversity can help you grow your business. 
Avoiding Government Penalties (And Subsequent Fallout)
The extent to which you enthusiastically embrace diversity and inclusion is up to you. Legally, however, discriminating based on disability and diversity is not an option.
The Americans with Disabilities Act provides vast protections for workers. Under the ADA, most employers are prohibited from discriminating against any employee with a disability that "substantially limits a major life activity." Employers must also provide reasonable accommodation to employees who need it; that is, the employer must make adjustments that allow the disabled employee to perform the essential functions of their job, unless doing so would cause the employer undue hardship.
The Equal Employment Opportunity Commission also enforces laws prohibiting discrimination based on race, color, religion, sex/gender identity, national origin, age (40+), disability or genetic information. The definition of what constitutes discrimination is broad. For example, an employer may not base hiring decisions on stereotypes, so it would be illegal to hire a man over a woman for a delivery job based on the assumption that men are better drivers.
The maximum civil penalties for ADA violations are in the high five to low six figures, depending on whether the company has been penalized before. An employee who experiences discrimination prohibited by the EEOC may be awarded damages of $50,000 to $300,000, depending on employer size.
 Your company doesn't want the financial and administrative burden that comes with an ADA or EEOC fine. But also – you don't want the public attention that can follow such a bust. One viral tweet about discriminatory practices can change how consumers see you.
Keeping Up With a Changing Workforce
Any business that doesn't embrace diversity and inclusion now risks being marked as a relic of a bygone era. If you want to attract the best workers, running a homogeneous workplace isn't the way to do it.
Look to the 2018 Deloitte Millennial Survey of more than 10,000 millennial workers born between 1983 and 1994, and more than 1,800 Generation Z students and/or workers born between 1995 and 1999. Nineteen percent of surveyed millennials cited diversity and inclusion as a top priority when choosing a workplace. By contrast, 27 percent of respondents from Gen Z consider these criteria very important when choosing where to work. 
As your customer base changes in coming years and you strive to attract new business, the younger customers you target are also likely to care about your commitment to diversity. In the Deloitte Global Millennial Survey 2019, 17 percent of millennials said they would stop a relationship with a business because of its diversity policies, or lack thereof. The bottom line is that, if inclusion is becoming more important to every subsequent generation, it's not something a future-focused business can ignore. Curious about diversity and inclusion? Check out our recorded webinar, Diversity and Inclusion in the Workplace. Have questions specific to your business? Contact us today. Our team is here to help.