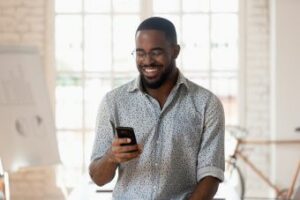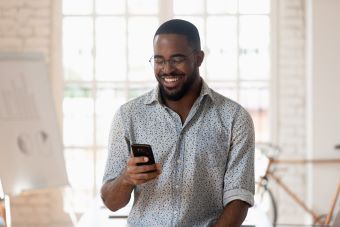 As an employer, you rely on your employees to be productive and efficient. Their job performance directly affects your ability to keep operations running smoothly and bring in enough revenue to not only cover costs but also see a profit. Conversely, your workers rely on you to provide the necessary resources, knowledge, and guidance. One of the most effective ways to support a mutually beneficial relationship is by incorporating technology that supports employee self-service into your day-to-day operations.
From day one, parents work hard to instill self-sufficiency into their children's lives. Why? It's the foundation that helps ensure they grow up to be capable, secure, happy, and confident adults. As an employer, it's equally critical to foster an atmosphere of self-sufficiency for your employees. When your employees do not have a clear understanding of your expectations and lack the instructions, applications, or access to information, they are more likely to be frustrated and less likely to be engaged. According to a report by Gallup, the most significant indicator of workers' engagement and job satisfaction is whether they have the tools they need to do their jobs well.
Because many businesses are not using their office spaces in the same capacity today, it is more critical now than ever to facilitate personal agency, employee self-service, and ease of access through cloud-based HR applications. At Commonwealth Payroll & HR, we help employers promote employee self-service in time and attendance tracking, scheduling, payroll, and benefits administration with isolved People Cloud.
Time and Attendance
Employees today expect real-time, flexible time recording capabilities, not a manual time card system. The increase in remote workers has made mobile and web-based time punching capabilities and time collection methods essential. With Commonwealth's isolved People Cloud, your employees will always have access to the time clock. Whether they are working on an iOS or Android device, laptop, or desktop, your employees are empowered by a consistent and engaging interface that responds to their needs in the office, at home, and on the go.
Tracking time and attendance has been increasingly challenging for employers since the onset of the pandemic. But no matter where your employees are, you need a reliable way to track time and attendance to ensure employee engagement and productivity, as well as fair pay and compliance. Underpaying an employee based on the hours they worked violates the Department of Labor's requirements, and even inadvertent errors could leave you subject to costly fines. With isolved, employers have visibility across their employees' activities, which can help them reduce time theft, improve employee productivity and accountability, lower the cost of wages paid for unperformed duties, and even increase profits.
Scheduling
In many scenarios, employers need to draft and post schedules well in advance as a function of the time system. With Commonwealth's isolved People Cloud, your employees can view their schedule in real-time, manage time off and non-availability, and, ultimately, stay productive!
You can empower your employees to take charge, request specific shifts, request coverage for a shift within a pool of fellow employees, or request approval for time off from supervisors. And isolved supports team calendaring with Google Sync and Outlook.
Payroll & Benefits Administration
From an employee's perspective, online benefit enrollment is real time, which can be driven by annual open enrollment rules or based on employee life events. Within the employee account, they have access to all their benefit details and important decision support tools, which can be updated at any time. Both the employee and their supervisor can initiate changes to their own or their direct reports' HR information, and those changes flow through the HR infrastructure for approval by the HR team.
For HR personnel, often, a significant amount of time is spent answering questions about payroll and benefits. With Commonwealth's isolved, that time can be spent elsewhere, as your employees can access their personal payroll and benefits information, leaving less inquiries for your HR department.
Contact Commonwealth Payroll & HR
Commonwealth can help you future-proof your business with a comprehensive, worker-focused platform that covers all areas that your employee may need to engage. With Commonwealth's isolved, your business and your employees will have instant access to the tools they need, from time and attendance tracking and scheduling to payroll and benefits information. Contact us today to learn more.
*The information provided in this article does not, and is not intended to, constitute legal advice; instead, all information is for general informational purposes only. Information in this article may not constitute the most up-to-date legal or other information. This article contains links to other third-party websites provided only for the convenience of the reader.