The business disruption caused by COVID-19 is undeniable and the challenges of working remote have put employers to the test. To help with this adjustment, we are pleased to offer the social features in iSolved with Mojo available to you at no cost with payroll processing services.
This offer is available for existing clients of Commonwealth Payroll & HR. New payroll clients will also be eligible for this promotion.
Liberate yourself from thinking of remote workers in terms of off-site employees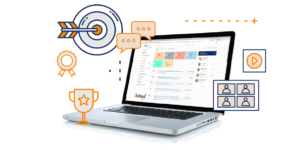 iSolved with Mojo connects your virtual teams
Everyone is in the same space with Mojo. Same working environment, same shared information, even the same head space, because your goals, culture & mission are ever-present. Adding iSolved with Mojo allows for company-wide collaborating in the cloud together via a people platform that actually is the workplace.
Get your Mojo going and sign up today!