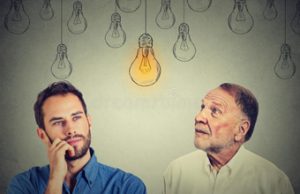 In today's workforce, it is not uncommon to have employees from different generations working together. According to the U.S. Bureau of Labor Statistics, there are four generations currently in the workforce: Baby Boomers, Generation X, Millennials, and Generation Z. Each generation has its unique learning preferences and styles. To meet the learning needs of employees from all generations, organizations need to implement a Learning Management System (LMS) that is integrated, customizable and can cater to the diverse learning styles of employees. 
Employees prioritizing learning as the top reason they are engaged at work tend to feel closer to the company's vision and are willing to go above and beyond in their roles. Furthermore, these workers tend to experience greater happiness and motivation within their jobs, leading them to stay with the business for years to come. Fostering this connection requires employees to focus on their strengths and have the tools necessary to succeed.  
Employers should invest in training, development, and coaching programs to support this. Managers must also be able to offer frequent feedback and coaching conversations to their teams. Doing this ensures that each employee comprehends the objectives of their job, as well as how their work contributes to organizational success. Managers can also take time to check in with their team members regularly, which can be especially beneficial for those working different shifts.  
One of the primary reasons employee engagement is so crucial for businesses is that it helps boost productivity levels. When employees feel valued at work, they will produce higher-quality work, leading to increased sales and profits for the business. 
A LMS is a software program that helps companies manage how employees gain access to training. It uses videos, PowerPoint, quizzes, games, and supporting documents, making it an engaging tool. It allows for self-paced learning and on-demand access to resources. With an LMS, companies of all sizes can grant their employees access to training materials anywhere, anytime, which is especially important for remote or distributed teams. This flexibility in learning can help employees take ownership of their learning journey and stay motivated to learn and develop new skills. 
Creating a Learning System for a Multigenerational Workforce
According to Harvard Business Review, due largely to early retirements and a caustic mix of ageism and cost-cutting measures, businesses let too many older workers go during the pandemic — and when they left, so did a lot of institutional memory, expertise, and loyalty. 
A well-implemented LMS can help retain knowledge by providing a platform for recording, organizing, and sharing knowledge. Employees can access training materials that capture the expertise and knowledge of outgoing employees, allowing organizations to preserve institutional knowledge and retain it for future generations. 
This can include traditional classroom-style training, interactive and hands-on training, e-learning modules, and video-based learning. By offering a variety of training formats and a gamification aspect, organizations can ensure that employees from all generations can access training in a way that suits their learning preferences and motivates them. 
More than eight in 10 global leaders recognized that multigenerational workforces are key to growth, according to a survey by the Living, Learning, and Earning Longer Collaborative Initiative. Yet less than half of companies include age diversity in their DEI (Diversity, Equity & Inclusion) initiatives. 
One of an organization's greatest challenges when training a multigenerational workforce is getting employees comfortable using technology. While younger generations tend to be more tech-savvy, many older employees lack digital literacy and feel overwhelmed with online tools. 
To address these challenges, companies must implement an eLearning system that allows employees from all generations to learn and collaborate. When creating a learning program for a multigenerational workforce, it is essential to recognize their differing objectives and priorities. By understanding these, you can craft a program that caters to their requirements and equips them with the abilities and know-how necessary to excel in their roles. 
According to HBR, the opportunities for senior employees to gain awareness from junior employees in "reverse mentoring" can also provide powerful experiential learning for the older colleague — and with a minimal risk of embarrassment. 
Another way to make learning easier for a multi-generational workforce is by integrating their training into their daily work routine. This can be accomplished by making learning materials accessible within their workflow, so they don't need to log into an LMS and search through its contents. 
Finally, employers should provide employees with training whenever they have free time, such as during lunch breaks, waiting periods, or weekends. Doing this will enable them to maximize their productivity in the workplace and maximize their employability. 
Benefits and Features of the Ideal LMS
The main benefits of an LMS include the following: 
Increased job satisfaction and morale among employees.

 

An increased capacity to adopt new technologies and processes along with a boost in efficiency.

 

A cloud-based LMS is more scalable and cost-effective compared to on-premise solutions.

 
Enhanced reporting on training programs as a good LMS allows company leadership to quickly pull reports on training completion statistics.

 
An LMS that offers the following features is ideal: 
Customize Learning Paths for Each Individual: This feature makes it simpler to create personalized learning paths for employees that are tailored to their role, tenure, personal activity history, and more. Furthermore, you can monitor their progress over time to guarantee they're getting the most out of your employee training programs.

 

Learn From Anywhere: For optimal learning efficiency, your LMS should provide a mobile app allowing employees to access training from their phones, laptops, or desktops. This will make it more convenient and efficient for them to learn – an essential requirement in today's remote workforce.

 

Share Real-time Feedback: An effective LMS should enable employees to rate courses and leave anonymous comments for instructors. This will give them invaluable insight into their experiences, ultimately improving the overall quality of your online training programs.

 
Make Sure Your Training Materials Are Accredited: A quality LMS will have comprehensive certification management tools. This will enable employees to receive certificates for successfully completing e-learning courses and meeting certain learning objectives. 

 

Offer Completion Certificates: Earning completion certificates after finishing training is also important and motivational.

 
The Importance of Finding a System That is Customizable and Scalable
Selecting the ideal LMS is essential for the success of your training program. It should be an integrated and customizable platform that expands as your company expands and guarantees that all training data remains secure. 
The overall goal should be to train employees when they join, plus ensure they have continued education options for ongoing learning. Ongoing training should be beyond compliance education or state mandatory requirements and should include leadership and skills training. It should cover customized training for your company and industry.  
In conclusion, implementing an LMS can significantly benefit organizations, including increased employee engagement and knowledge retention. To create a learning system for a multigenerational workforce, organizations must understand the different learning styles of employees from different generations and provide a variety of training formats. An integrated and customizable LMS can help organizations create a tailored learning experience that meets the needs of employees from all generations.  
By investing in a comprehensive LMS, organizations can ensure that their employees continually learn and develop new skills, leading to increased productivity and improved business outcomes. 
Finding the ideal LMS can be daunting, particularly if you are just starting out. To get started, define your requirements and audit current training methods to identify which features are essential and which are not. Doing this will enable you to prioritize which features are essential and which ones are not. 
Learn More: 
Commonwealth Payroll & HR can help you make sense of how to approach this process going forward.  Our LMS, Learn & Grow, brings together learning in one LMS platform that is part of your HCM (Human Capital Management) solution — delivered anytime, anywhere.  Contact us today to learn more. 
*The information provided in this article does not, and is not intended to, constitute legal advice; instead, all information is for general informational purposes only. This article may contain links to other third-party websites provided only for the convenience of the reader.