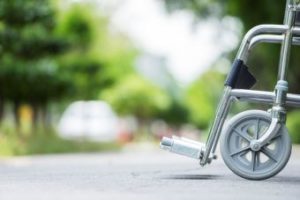 Offering paid family and medical leave or sick leave can support employers' efforts to attract and retain top talent and key employees. These benefits assure your employees that balancing their work with their family lives and medical needs won't be a struggle. Despite the trends across nearly all other industrialized nations, strong national public support, and the known positive returns on investment employers often receive, many U.S. employers don't offer paid family leave benefits. 
According to the Bureau of Labor Statistics' National Compensation Survey: Employee Benefits in the United States, March 2020, an estimated 20% of private-sector workers had access to paid family leave in 2020. Why so few? Namely, because the U.S. doesn't currently have national standards for paid family leave. The Family and Medical Leave Act (FMLA), our nation's most recent permanent policy reform, dates back to 1993 and only requires eligible employers to provide unpaid leave to their employees.
Paid leave in the U.S. is shifting toward a new standard, so it's important for employers to understand legislative developments at the national level.
Federal employees are at the forefront of the conversation. The National Defense Authorization Act for Fiscal Year 2020 was enacted in December of 2019 and included the Federal Employee Paid Leave Act, which, effective as of October 2020, grants federal employees 12 weeks of paid parental leave following the birth or placement of a child. On January 28th, the Comprehensive Paid Leave for Federal Employees Act was also introduced to Congress. If passed, the Act provides federal workers with up to 12 weeks of paid time off to care for a sick spouse, child, or parent or for their own medical condition.
The COVID-19 crisis brought more paid leave considerations to the table.
The Families First Coronavirus Response Act (FFCRA) established COVID-19-related provisions for emergency paid sick leave and expanded family and medical leave, but these provisions only provided temporary relief that ended on December 31, 2020. As citizens, lawmakers, employers, and employees alike watched as the temporary benefits for employees came to an end, the need for permanent legislation ahead of future crises resounded among the nation.
Legislation in the Consolidated Appropriations Act, 2021 did make the refundable payroll tax credits available to employers paying voluntarily after the end of the year and through the end of March 2021. Additionally, the American Rescue Plan Act of 2021 (ARP), the latest coronavirus relief package, passed in the Senate on March 6th, and the House is expected to vote on March 9th. Among its many other provisions, the ARP contains a provision to further extend the refundable payroll tax credits for these employers through September 30, 2021. 
Across differing presidential campaigns in 2020 and through the changeover to the Biden Administration this year, paid leave garnered increasing attention on the national front.
The Family and Medical Insurance Leave (FAMILY) Act was also introduced in 2019. If passed, the FAMILY Act would create a national insurance program funded by employee and employer payroll contributions, which would provide employees up to 12 weeks of partial income in the event of a personal, serious health condition, one afflicting an immediate family member, or for the birth or placement of a child. As part of his presidential campaign, Joe Biden published the Biden Plan to Build Back Better By Advancing Racial Equity Across the American Economy. The Biden Plan stated that, as President, Joe Biden would "create a national paid family and medical leave program to give all workers up to 12 weeks of paid leave, based on the FAMILY Act." This legislation is very much alive. On February 10, 2021, Democrats in both the Senate and House reintroduced the FAMILY Act to Congress.
The Healthy Families Act (HFA) was introduced to Congress in March of 2019. If passed, the HFA would require employers with 15 or more employees to provide at least one hour of earned paid sick leave to their employees for every 30 hours worked, up to an annual maximum of 56 hours. Among other uses, employees could use this leave to care for a child, parent, spouse, a domestic partner, or other blood or close relative. At this time, the HFA has not been reintroduced to Congress; however, Biden's pre-election plan also stated that, as President, he would "make paid sick leave permanent with the type of sick leave called for in Senator Murray and Congresswoman DeLauro's Healthy Families Act." The HFA could certainly resurface as things progress.
Commonwealth Payroll & HR Is Here to Help
Legislation continues to push the nation closer to a standard for paid leave, but employers are, nonetheless, tasked with understanding and complying with paid leave laws, whether federal, state, or local. 
We're here to make your payroll and HR operations frustration-free, organized, and compliant with regulatory requirements. To find out how Commonwealth can help you navigate paid family leave laws at every level, contact us today. 
Check out our recent insights for paid family leave law in New England:
What Connecticut Employers Need to Know About CT PFMLA
Maine's Earned Paid Leave Law is Effective January 1, 2021: Are You Ready?
Paid Leave in New England Shifts Toward a New Standard
*The information provided in this article does not, and is not intended to, constitute legal advice; instead, all information is for general informational purposes only. Information in this article may not constitute the most up-to-date legal or other information. This article contains links to other third-party websites provided only for the convenience of the reader.