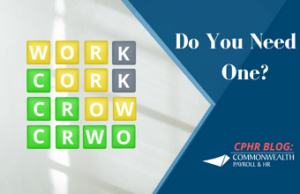 Since 2020, the COVID-19 pandemic has caused our lives to change in many ways. One of the most prominent changes was the shift to remote work, a work model that many employees wanted to continue as we came out of the COVID days.  
While a WFH setup might not work in every industry, companies around the United States have continued to allow their employees to work from home either full-time or on a hybrid basis.  
With so many people still pushing to work from home in 2023, the big question is: how can we make remote work sustainable in the long-term? For many companies, this conversation has led to the introduction of a new role—the chief remote work officer.  
But what exactly is a chief remote work officer, what traits should they possess, and what would their daily responsibilities look like?   
The Rise of Remote Work
As an organization, implementing a remote or hybrid workforce has both advantages and drawbacks. Many working professionals find that they are more productive from home without the regular distractions that office life tends to bring.  
Not only that, but many people feel happier when working from the comfort of their own home. From an organizational standpoint, allowing remote work has resulted in an expanded hiring pool and a more diverse set of employees.  
With that said, it's important to consider the complex issues that the rise of remote work has brought into play. Organizations have struggled with creating a positive onboarding experience with remote workers, maintaining cyber security, effectively communicating and collaborating, technical failures, and dealing with home life interruptions.  
As the modern workforce becomes more mobile, many companies are implementing a chief remote work officer role to manage the issues that have come with this transition.   
What is a Chief Remote Work Officer?
A chief remote work officer (CRWO) is designated to assist an organization with all aspects of remote work. This means working with hybrid employees to ensure a seamless transition, setting up remote employees for success, and collaborating with other departments on a regular basis.  
An ideal candidate for this role should have stellar leadership skills, a deep understanding of remote and hybrid work, and a passion for implementing positive change. Here are some of the typical responsibilities of a chief remote work officer:  
 

Talent acquisition – Assisting with the recruitment process to help source and appeal to remote workers 

 

Onboarding and training – Integrating remote hires into the organization and providing them with the tools they need to succeed 

 
Compensation framework – Helping to define an adequate compensation package for remote hires including salaries, perks, and benefits

 

Company culture – Ensuring that remote and hybrid workers feel included and like they have an equal opportunity to thrive at the organization 

 

Cyber security – Helping to promote security that lessens the vulnerability of remote workers to cyber attacks 

 
For remote work to be sustainable in the long run, it's essential to make sure that it's a good choice for both the employees and the organization itself. While small start-ups may not need a CRWO, companies with over a hundred employees should consider adopting the role if they plan on allowing remote work going forward.  
Reasons to Hire a Chief Remote Work Officer
While there are individuals that have been working remotely for decades, this is a whole new ballgame for many organizations. If you feel that your team has struggled to navigate the changing work landscape or has room to grow, you might want to consider hiring a chief remote work officer to help fine-tune your remote working processes.  
There are many ways that hiring a chief remote work officer can help improve your organization, including:  
1.) Fostering Productivity
Working from home boasts a wide range of benefits for employees, from cutting costs to spending more time with loved ones and increasing overall quality of life. However, it can be difficult to focus and stay productive. One of the primary ways that a chief remote work officer contributes to an organization is by fostering productivity among its remote employees through the implementation of beneficial work methods and tools.  
2.) Connecting Employees
When working remotely, it can often be difficult for employees to feel connected to one another and to their organization as a whole. After experiencing so much isolation due to the global pandemic, the last thing we want is to feel isolated from our colleagues. The chief remote work officer works to connect with employees throughout the organization and ensure that they feel connected to one another as one of their primary job functions.  
3.) Expanding the Team
By allowing employees to work from home or on a hybrid working structure, an organization expands its hiring pool by eliminating the physical and geographical constraints that may have prevented qualified people from applying for a role before.  
One of the key functions of a chief remote work officer is to help the HR department source and retain talented remote workers by ensuring that the organization's remote working processes make for motivated, happy employees.   
4. ) Enhancing Brand Reputation
With more job-seekers searching for remote work than ever before, offering remote or hybrid roles is an easy way to attract new hires to your organization and boost brand reputation.  
During the COVID era, the companies that effectively transitioned to remote working models and maintained them after quarantine was lifted stood out among their competitors in a great way. Hiring a chief remote work officer shows current and future employees that you're innovative, adaptable, and that you value their mental health. 
5. ) Ensure compliance 
The upside of a remote work force is that you can hire employees in different states but that also comes with some compliance issues.  A Chief Remote Work Officer would make sure that in addition to data privacy and security compliance, they would also make sure that labor laws and tax laws were being followed in each state.  They would also ensure that any employment contracts were in compliance with those states' local labor laws. 
Conclusion
As the number of remote and hybrid employees continues to grow, the role of Chief Remote Work Officer will become more common.  While small and medium sized companies may not hire an individual to fill this role, it would be good business to assign the most critical tasks of managing remote employees to a manager that understands their importance. 
Contact Commonwealth Payroll & HR
The professionals at Commonwealth Payroll & HR provide employers with the integrated software and service they need to streamline their payroll and HR processes and are committed to keeping our clients up-to-date and compliant. As you navigate new and evolving legislation, let our professionals answer your questions; provide you with best practices; help with management and HR personnel training; assist with policy, handbook, and other documented updates; and implement the appropriate procedures. Contact us today to talk strategy.   
*The information provided in this article does not, and is not intended to, constitute legal advice; instead, all information is for general informational purposes only. This article may contain links to other third-party websites provided only for the convenience of the reader.