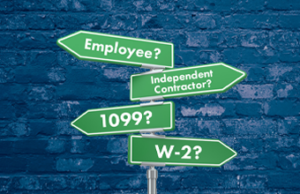 Do you currently assign work to independent contractors or plan to do so in the future? It's a good idea to examine the reasons you have for classifying these workers as independent contractors instead of as employees.
Join us for a look into the differences between these two classifications, as well as a review of the related DOL and IRS tests. In this session we will also provide tips to help you avoid misclassifying your workers.
Our presenter will cover:
Benefits and Drawbacks
DOL Test
IRS Test
Tips and Traps
Date: Thursday, November 16, 2023
This session has ended, a recording will be posted here soon.