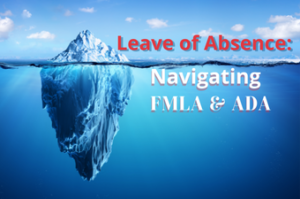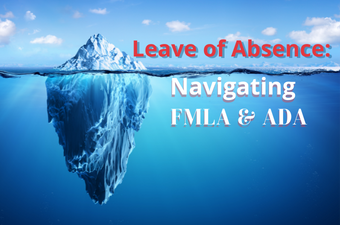 Leave management can be complex and confusing for any employer. Between the Family and Medical Leave Act (FMLA) and the Americans with Disabilities Act (ADA), many employers have a hard time keeping up with all the requirements. In this webinar, we'll examine key regulations, common issues, and employer best practices to help ensure that you're taking the appropriate steps when it comes to managing employee leaves. We'll help you figure out where the FMLA and ADA overlap, how they differ, and how to administer each.
Thursday, September 15, 2022 | 1:00 – 2:00 PM EST
If you can't attend the live session, register now and we will send you a recording.