This session was orginally presented on Monday, November 15, 2021. If you would like to learn more about our new employee benefits model, please contact us.
Presented in Partnertnership with Nfor1, Inc. & Featuring Kelly Springer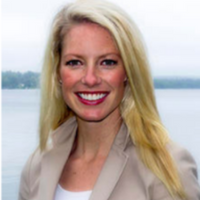 Employer-based benefits programs are about to go through a transition that few are recognizing. The opportunity to reimagine employee benefits has arrived and in this, deliver something new and unique that can help employees target their needs in a more holistic way. The combination of new technologies, changing laws, and a dynamically changing workforce, have created the opportunity for employers to take employee benefits to new heights within current benefit budgets.
In this webinar we will provide employers with an overview of the market and an actionable plan to move one's organization to a new and more efficient employee benefits model.
This is an "eye-opening" session that will be well worth 45 minutes of any CEO, CFO, HR or Benefits Professionals, time!
AGENDA:
The Market Conditions
Why Now – The Catalysts to Change
What's New and Exciting
The Plan from A to Z
Benefits to Employers and Employees
The Financial Model
About the Presenter:
Kelly Springer is the Founder of Kelly's Choice, a nutritional company that has quickly grown its presence through national TV appearances, virtual nutrition programs, and a commitment to simplify nutrition for Americans.
Formerly the Division Dietitian at Wegmans Food Markets, spearheading the company's workplace wellness program, Kelly is also the VP of Workforce Engagement at N4one HR and Benefits. She's also conducted nutrition education through her private practice, and at Hillside Children's Center and Auburn Memorial Hospital Bariatric Center.
Kelly is a graduate of West Virginal University with a BS degree in Nutrition and earned her Master's degree in Health Education from SUNY Cortland.