This live session was recorded on September 22, 2020.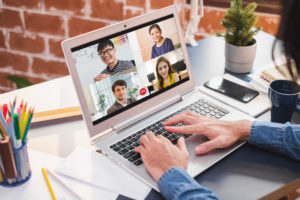 As the kids head back to school—sort of—we are all realizing that the rules of the game are being re-written almost continuously, and it's impossible to be truly certain about what the arrangements will be like tomorrow. That same uncertainty applies to the world of work, where many organizations are realizing that a significant portion of workers may not come back to the office, at least for the foreseeable future. Despite the uncertainty, however, it is critical to ensure that your culture is aligned specifically with what makes you successful in this new hybrid workplace.
In this webinar, workplace culture expert Jamie Notter provides concrete tips on how to shift your culture to address today's emerging needs in areas like decision making, supervision, and transparency within the hybrid workplace.
Commonwealth Payroll & HR in partnership with Human Workplaces is proud to present this culture enriching event. Human Workplaces is a culture design firm that uses cutting-edge culture analytics and expert consulting to drive growth, engagement, and innovation.