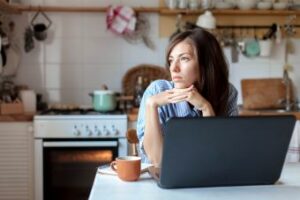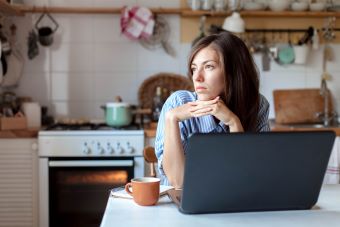 Before the pandemic, working remotely was a limited privilege, often only enjoyed by freelancers, executives, and a select few employees. In the face of public safety concerns and mandated closures, a perk for the few quickly shifted to a necessity for the many. Because the transition was both unexpected and rushed, the experience has been largely one of trial-by-fire, for employers and employees alike.
Now that remote workers and their employers have some experience with remote working arrangements under their belts, they are getting a better feel for what's working and what isn't. The passage of time has also afforded researchers the ability to survey and report related findings. We've gathered research-based insights on working remotely to answer common questions and help employers address their issues and concerns.
What does the remote workforce look like today, and is it here to stay?
According to a study by Condeco, 18% of U.S. employees are fully remote, 37% are working under a hybrid arrangement, and 44% are spending their full workweek at the office. But not every job can be performed remotely. According to Gallup, nearly 40% of workers holding remote-capable positions remained fully remote as of February 2022.
Employees have come to expect flexible working arrangements. And today's recruiting and retention challenges make this an expectation most employers can't afford to ignore. In SHRM's study, more than half of the employees surveyed said they plan to look for a new job with workplace flexibility in the next three years. Nearly 40% of respondents in a survey by Owl Labs said they would take a 5% pay cut to be able to work remotely at least part of the time.
Generally speaking, businesses agree that remote work is here to stay. In AT&T's Future-of-Work Study, 81% of survey respondents, which included executives and employees, believe the hybrid working model will be the standard by 2024, with 56% of work performed remotely. But your business's working arrangement should be structured based on your industry-specific and unique company needs. And to be successful in the long-term, it needs to support effective operations and safeguard your business against productivity losses. According to McKinsey Global Institute, in the U.S., the sectors with the highest potential for achieving that success are: finance & insurance; management; professional, scientific, and technical services; and IT & telecommunications.
Can employers rely on their remote workers, or is trust lost?
Many employers are still wondering, when employees are left to their own devices and surrounded by the comforts and distractions of home, can they be trusted to manage their time effectively, stay engaged, and maintain productivity? Or will they inevitably allow things like house chores, errands, lengthy or frequent breaks, family matters, or daytime television to capture their time and attention during the workday? According to a survey by Owl Labs, 36% of managers over remote workers are concerned about employee productivity and focus.
But the truth is, there's no way to know whether remote employees are doing laundry and binge-watching Netflix favorites during business hours. So what's the solution? First, employers should have a formal documented remote work policy that clearly explains their expectations and requirements. In addition, they need the right software, technology, and data analytics to track and monitor productivity and time and attendance and keep their employees engaged. There are also tools available that help employers monitor end-user actions and behaviors while they are logged into the network or working in your business's software applications.
Are bosses and colleagues attributing unfair perceptions to remote workers?
Not knowing exactly how remote workers spend their time has caused some business owners, supervisors, HR personnel, and other in-office colleagues to attribute unfair perceptions to those working remotely. And these false ideas about remote workers – they are lackadaisical, unaccountable, or less valuable than in-office workers – bred the stigma that remote workers are up against.
Many remote workers overcompensate for their lack of physical presence by taking on more work and longer hours. A Robert Half study found that, by November of 2020, nearly 70% of employees who went remote work because of the pandemic said they started working weekends, and 45% said they regularly exceeded 8 hours per day. A more recent study by Owl Labs, nearly all remote workers reported working the same (33%) or more (55%) hours when working remotely than at the office. So the irony is, their efforts to combat unfair perceptions about their productivity and worth have led some remote workers down a path of extreme fatigue to the verge of burnout.
Additionally, the stigma goes against countless research-based insights that indicate productivity levels generally are not negatively impacted when employees are working remotely. Employer surveys conducted by Mercer and Owl Labs both revealed that 90% of employers surveyed reported that productivity has either stayed the same or improved with employees working remotely. Owl Labs also asked employees where they felt they were most productive, and 91% said their productivity stayed the same or improved while working at home.
Rightly so, many remote workers are curious if their physical location will jeopardize their eligibility for promotions, and whether they will be top-of-mind for new projects. According to Owl Labs, 37% of remote workers said they were stressed about not feeling seen or heard and feeling like a second-citizen to in-office employees. SHRM found that 34% percent of remote workers surveyed felt that working remotely on a permanent basis would negatively impact the career opportunities available to them, and 29% believe they will have fewer developmental opportunities.
And their worries are not without merit. SHRM's survey also revealed that 62% of supervisors believe remote work is detrimental to the career objectives of full-time remote employees, and 67% of supervisors said they consider remote workers "more easily replaceable than onsite workers." Forty-two percent of supervisors say they sometimes forget about remote workers when assigning tasks. This could be, at least in part, attributable to the fact that 67% of supervisors also report spending more time supervising remote workers and prefer when their subordinates are in the office.
How does working remotely affect data security?
Hackers use ransomware, phishing scams, and other forms of cyber attacks to target businesses through their employees. And while most data breaches occur through hacking or malware attacks, human error, fraud, or loss or theft of a device can also have devastating consequences. Verizon's data shows that 43% of data breaches in 2020 involve a web application breach, where data was accessed using web exploits or stolen credentials. And this type of attack is on the rise.
Having remote workers not only expands your geographic footprint but also your data and cybersecurity risk exposure. As your business and workforce changes, your internal controls and cybersecurity measures have to evolve in tandem. That's true now more than ever. Alongside the pandemic came an unrelenting wave of new cybersecurity threats, scams, and attacks. In fact, this study by Reed Smith suggests that COVID-19 is possibly the largest security threat ever, as cyber scams increased by 400% in March 2020 alone.
Many employers met the onslaught of vulnerabilities, challenges, and expenses related to a remote workforce without any time to prepare. But as things return to normal, employers should take the time to bolster their data security defenses. As you do, keep in mind you will need to make additional time and resources available for addressing VPN, network access, and other IT issues, training remote employees on cybersecurity as well as your applications, and updating your policies, procedures, and internal controls accordingly. Controls over data access are particularly critical. Employers should take the time to ensure access to sensitive information is properly restricted.
What are common struggles for remote workers?
For remote workers, incomplete instructions, unclear expectations, process frustrations, approval bottlenecks, and data silos can become overwhelming quickly. Employers need to standardize, document, and post their policies and procedures in a centralized location. And these issues also reinforce the importance of having controls that govern and monitor data access. When remote workers have easy access to the information they need, they are less likely to be frustrated and more likely to be happy, engaged, and productive.
Technological issues, such as those related to video calls or slow internet speed, are common. According to a Stanford study, only 65% of Americans have internet services capable of supporting video calls, leaving 35% in the lurch. Insufficient technology and equipment are also common issues. According to SHRM's study, 51% of remote workers say they spent between $100 and $499 on equipment or furniture needed to work remotely, and 61% of those remote workers reported paying out of pocket. Your employees need certain tools at their disposal to learn, grow, and be the most productive they can be, including automated software solutions.
Where are employers struggling?
According to McKinsey Global Institute, employers are reporting difficulties in collaborative activities like coaching, training, onboarding, providing advice and feedback, and building customer and colleague relationships. And despite a clear affinity for flexibility and desire to continue working remotely, many employees do miss in-office connections. AT&T's study also revealed that remote workers feel they're missing out on opportunities for networking.
Remote collaboration and company culture is achievable, but employers have to invest time and resources, create guidelines for engagement, and apply creative solutions. AT&T's study identified Artificial Intelligence and Machine Learning (AI/ML) as the top transformative technologies in combating the decline in collaborative activities like training and sharing knowledge.
How can Commonwealth Payroll & HR help?
At Commonwealth Payroll & HR, we provide employers with the tools and resources they need to support a successful remote workforce. We help employers establish, document, and implement policies and procedures that meet their needs, and we provide software solutions that automate and streamline onboarding, payroll, benefits administration, scheduling, and timekeeping.
Our solutions help employers promote employee self-service, engagement, and productivity. Your HR team doesn't need to waste time collecting time sheets from a dispersed workforce, trying to decipher illegible handwriting, correcting data entry errors, consolidating information across duplicate files, or putting out scheduling and payroll fires. With isolved, you can leverage technology to automate manual processes, take some of the stress off of their HR team, and support the changing needs of your business and workforce, no matter where they are located.
*The information provided in this article does not, and is not intended to, constitute legal advice; instead, all information is for general informational purposes only. Information in this article may not constitute the most up-to-date legal or other information. This article contains links to other third-party websites provided only for the convenience of the reader.