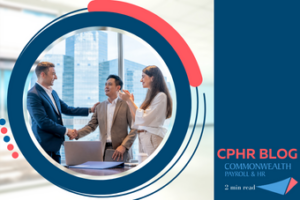 Competition to find great employees is still pretty tight in today's market so it's imperative that employers find a way to stand out from other employers. Here are six tips to prepare to recruit and hire your top talent.
The "Employee Experience" starts with your application process. Today's applicants are looking for a streamlined application process which should also be fairly quick and easy. The best job descriptions are clear and concise; applicants tend to avoid job descriptions that are too long or super technical. If your application process is too complicated or time-consuming, you could be missing out on some great candidates.
Creating and keeping a positive candidate experience throughout the process is critical. Clear and timely feedback throughout each phase of recruiting will keep the process moving along in an encouraging and constructive way.
Remember that today's candidates are researching you as much as you will be researching them. Make sure that your website and social media highlight your company culture and match what you're telling your applicants. Candidates are looking for companies that align with their goals and values.
Make sure you ask open-ended questions. It will make the interview more conversational and may make the candidate feel more at ease. It will also give you a good sense of their communication skills and will allow them to provide more details than they may with a closed-ended question. Open-ended questions will also give you some insight into their personality and whether or not they will be a good fit with your company's culture.
When you're in a conversation with a candidate you may forget the questions that should not only be avoided but are illegal to ask. The Equal Employment Opportunity Act makes it illegal to ask applicants about the person's race, color, religion, sex (including pregnancy and related conditions, gender identity, and sexual orientation), national origin, age (40 or older), disability or genetic information.
Make sure you ask the same questions of every candidate so you have the same point of reference when evaluating your candidates.
Contact Commonwealth Payroll & HR
At Commonwealth Payroll & HR, we provide employers with the tools and resources they need to successfully recruit qualified candidates and retain top talent. We help employers establish, document, and implement policies and procedures and provide software solutions.
With Commonwealth's isolved Attract & Hire, employers can meet their recruiting needs and the evolving expectations of today's job seekers. Users have centralized access to more than 4,000 job boards, branded career sites, one-click email templates, mobile-optimized applications, and a customizable Applicant Tracking System (ATS). The platform allows you to automate job posting, pre-screening, and other administrative tasks, and you can schedule interviews easily with integrated calendars.
isolved Attract & Hire helps employers scale their teams quickly, source remote candidates, and reach diverse talent. In addition, users can collaborate with team members and score candidates for fast feedback, which can reduce time-to-hire. And with Commonwealth's isolved Attract & Hire, you can make better hiring decisions, as you have access to actionable insights through pre-built reporting. Contact us today to learn more.
You may also be interested in our upcoming webinar, Recruiting and Hiring Great Employees on Thursday, March 16 at 1:00 PM EST. If you can't attend the live session, register now and we will send you a recording.
*The information provided in this article does not, and is not intended to, constitute legal advice; instead, all information is for general informational purposes only. This article may contain links to other third-party websites provided only for the convenience of the reader.