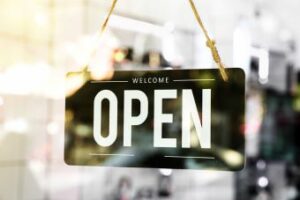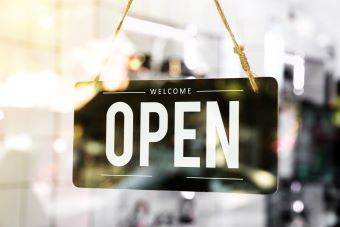 While the COVID-19 pandemic isn't over, vaccinations, social distancing, facial coverings, and other safety measures have curbed the effects. Since the highest peak in January 2021, new cases, hospitalizations, and deaths have been on the decline nationwide. As of June 14th, the CDC's data shows approximately 145 million Americans are now fully vaccinated, and nearly 53% of the population has had at least one dose. New England is leading the nation in terms of the percentage of the population, as all six states are now reporting more than 50% of their residents have been fully vaccinated. Massachusetts reports that 87.8% of the 9.4 million vaccines received by the Commonwealth have been administered.
While the vaccination results are promising, COVID-19 is an opportunistic virus, and scientists are not yet fully aware of the vaccine's ability to protect recipients from new variants. Employers can't afford to let their guards down as they reassemble the in-office workforce. As you pave the way for a smooth return to work, it's important to understand how authoritative guidance interplays with federal and state regulations, so you can establish compliant and clear safety protocols and approach potential challenges proactively.
Centers for Disease Control & Prevention (CDC)
At the end of May, the CDC issued relaxed public safety recommendations for fully-vaccinated individuals outside healthcare settings, correctional facilities, public transportation vehicles or hubs, and homeless shelters. The new guidance states that, if fully vaccinated, individuals "can resume activities without wearing a mask or staying 6 feet apart, except where required by federal, state, local, tribal or territorial laws, rules and regulations, including local business and workplace guidance."
The CDC also provides workplaces and businesses with other general guidelines for operating during the pandemic. But, as indicated by the name, their recommendations are for guidance purposes only. While most federal and state authorities rely on CDC guidance in establishing their health and safety rules and regulations, they in no way trump your obligation to comply with disparate federal or state rules and regulations.
Occupational Safety and Health Administration (OSHA)
To reduce the risk of occupational hazards, the Occupational Safety and Health Administration (OSHA) provides employers with guidance and recommendations. But they also require employers to comply with certain regulations. Prior to June 10, 2021, OSHA's guidance stated that "workers who are vaccinated must continue to follow protective measures, such as wearing a face covering and remaining physically distant, because at this time, there is not evidence that COVID-19 vaccines prevent transmission of the virus from person-to-person." OSHA has since updated its COVID-19 guidance, which now largely aligns with the CDC's latest guidance. The update asks employers to use OSHA guidelines to determine any appropriate control measures that will help them focus on protecting unvaccinated or otherwise at-risk workers.
State OSHA Programs & Mandates
Twenty-two U.S. states and territories have their own state OSHA programs. Vermont is the only state in New England with an OSHA-approved state plan. In addition, some states have adopted comprehensive plans for worker safety protections, which employers must continue to follow until the state withdraws or amends the related mandate. Until May 29th, Massachusetts employers were held to mandatory workplace safety standards for reopening. Since the end of the state-specific program, the Commonwealth has advised employers to follow CDC guidance. The Massachusetts State of Emergency officially ended on June 15, 2021.
U.S. Equal Employment Opportunity Commission (EEOC)
The EEOC also provides workplace guidelines related to COVID-19 safety and best practices. However, the EEOC's website currently states the Commission's "materials were prepared prior to the CDC's updated guidance for fully vaccinated individuals issued on May 13, 2021, and any supplements." They further state that the EEOC "is considering any impact of these developments on COVID-19 technical assistance provided to date."
Mandatory Vaccination Programs
While it is federally legal for an employer to implement a mandatory vaccination program, employers who do so must pay careful attention to the exceptions to the rule as well as state laws. Employers must exclude employees who have a disability that prevents them from being vaccinated or religious beliefs or practices wherein being vaccinated is contrary to that belief or practice. Additionally, they may need to bargain over a mandated program based on the applicable collective bargaining agreement for employees represented by a Union.
Several states are currently considering legislation to prohibit discrimination based on vaccination status. Presumably, the outcome in each state could affect its employer's right to mandate COVID-19 vaccinations. Other states have prohibited mandatory vaccinations for a specific industry. For example, Oregon has prohibited healthcare employers from mandating vaccines. Employers have to stay apprised of changes the states and municipalities where they have workers make to their associated laws. Employers with mandated vaccination programs may be subject to an increased risk for EEOC claims and other legal consequences.
Mask-Wearing Policies
Employers are permitted to establish different safety and mask protocols for vaccinated and unvaccinated employees; however, they may not discriminate based on vaccination status. There are no laws or regulations that prohibit an employer from keeping a mandatory mask-wearing policy in place in the workplace. Suppose you are not comfortable lifting your mask restrictions or feel that imposing a "no mask for vaccinated" policy would lead to discrimination or employee bullying. In either case, you could choose to require masks until the CDC announces national herd immunity.
It's critical to establish your stance on collecting proof of vaccination from your employees. The EEOC has expressly stated that asking for proof of vaccination does not violate the Americans with Disabilities Act (ADA). However, if you do collect proof, limit it to the employee's vaccination card. If your employees provide additional information or make statements pertaining to medical history, your organization becomes vulnerable to ADA violations. But, before you opt to rely on the honor system, consider the potential consequences of an outbreak caused by an unmasked, unvaccinated employee, such as workers' compensation claims or safety penalties.
Finding a Compliant & Safe Hybrid Approach
Your ultimate goal should be to enforce policies that ensure a safe working environment for your employees. And that means developing and implementing protocols that meet the needs of your employees and organization and comply with applicable laws and regulations. No matter what policies you ultimately implement, you'll need to take a proactive approach to head off potential challenges and keep up with authoritative guidance and federal and state legislation.
The professionals at Commonwealth Payroll and HR can help your company stay up-to-date and compliant as your employees return to work. We can answer your questions, provide best practices, and assist with training, documenting policy updates,  and implementing new procedures and software.
Contact us today to find out more about how Commonwealth Payroll & HR can help with your HR and payroll needs. And ask us about our Employee Retention Credit and PPP Loan Forgiveness assistance programs.
Check out Commonwealth's other recent insights for employers:
*The information provided in this article does not, and is not intended to, constitute legal advice; instead, all information is for general informational purposes only. Information in this article may not constitute the most up-to-date legal or other information. This article contains links to other third-party websites provided only for the convenience of the reader.