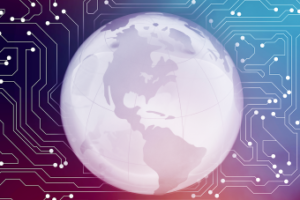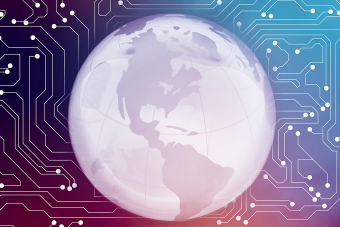 As of September 22nd, summer is officially behind us. While most of us are thinking about things like cooler weather, apple picking, changing leaves, and pumpkin spice lattes, most HR professionals are anticipating the management, logistics, and the seemingly never-ending data entry involved in open enrollment. Whether you employ 50 or 50,000 employees, managing their enrollment data and life-change events is time-consuming. Especially when you are manually submitting the same data to separate web portals for your medical, dental, life, disability, FSA, HSA, 401(k) management, and other benefit providers.
Administrative and HR professionals are ready to welcome automation of repetitive digital processes. A study by Automation Anywhere found that data entry is one of the world's most hated computer tasks, and it's just one of the many repetitive computer tasks that can account for up to 40% of an administrative employee's work day. And, because manual processes leave companies of all sizes vulnerable to mistakes, human error, and fraud, they should be ready to welcome automation that promotes productivity, efficiency, and employee happiness as well.
The landscape is changing for business operations and employee benefits management.
Since the start of the coronavirus pandemic, businesses have had to adapt and find new ways to communicate with their employees. The new remote workforce has made employers and employees pros at conducting virtual meetings and using cloud-based programs. Because it's more challenging to assist with HR benefits and payroll remotely, this evolution has to carry over to your employee benefits management as well.
According to SHRM's 2020 Employee Benefits Report, during the pandemic, employers recognized that healthcare (90%), flexible work (83%), and leave (83%) were of most importance to their employees. It's clear that employees are expecting more in the way of benefits. To accommodate a changing benefits landscape, 78% of employers expanded employee options for telework, 43% expanded telemedicine services, and 39% expanded their leave options to care for children.
Rolling out new employee benefits programs and managing existing benefits uniformly across a workforce that's in-house, remote, or a combination of the two can be a real challenge, no matter the size of the business or number of employees. Even if your workforce or benefits groups meet a specific carrier's eligibility threshold, setting up an automated Electronic Data Interchange (EDI) through an individual carrier often takes months… and time is of the essence in terms of keeping up with employee expectations.
Carrier connectivity is leveling the playing field between enterprises and small businesses.
Carrier connectivity is an automated solution that reduces time and resource expenditure and the margin for error and non-compliance risks associated with manual management of employee benefit programs. Historically, the costs involved in implementing new software systems, including the software itself, obtaining related consulting services, and training new employees, have been too high for the smaller players to even consider, making enterprise organizations the main benefactor of automated options that help streamline functions of human capital management.
Smaller companies, generally with fewer than 100 employees enrolled in a particular benefit group, are often denied access to automated EDI technologies by their individual carriers as well. But the small and midsize companies that have traditionally been left to their own devices and manual processes now have affordable carrier connectivity options at their disposal. Employers of all shapes and sizes can now automatically and securely deliver enrollment and benefits data to carriers for open enrollments, new enrollments, terminations, and other events.
Commonwealth HR & Payroll is devoted to helping companies of all sizes successfully manage their payroll, HR operations, and employee benefits.
Commonwealth has been partnering with isolved for more than 10 years. We offer payroll platforms engineered to meet specific, current, day-to-day needs and to grow with you as your business needs change. We tailor our level of involvement to meet your needs based on your business flow. We're there as little or as much as you need us to be.
While the relationship between payroll and benefits can be complex, integrating carrier connectivity solutions can make the nuances more manageable. By partnering with EverythingBenefits, we can offer a carrier connectivity add-on that significantly reduces the time it takes to build an automated connection and allows for seamless communication with over 600 carriers nationally. The add-on also uses a Smart Form solution, so manual entry isn't required, even for carriers that do not accept EDI files. Our carrier connectivity solutions also help you engage employees to electronically choose and manage their benefits, which takes some of the heat off of your HR personnel.
Contact Commonwealth Payroll & HR
Our payroll and benefits enrollment platform with carrier connectivity add-on can help you integrate automated payroll, HR, and employee benefits management, so you can cut unnecessary costs, reduce risks, and keep your employees engaged, productive, and happy. Take our self assessment, view a demo, or check out our ROI calculator to see the potential cost savings for your company. To find out more about how Commonweath can help your business streamline your HR, employee benefits, and payroll processes, contact us today.
*The information provided in this article does not, and is not intended to, constitute legal advice; instead, all information is for general informational purposes only. Information in this article may not constitute the most up-to-date legal or other information. This article contains links to other third-party websites provided only for the convenience of the reader.